Wish Fulfillment Goggles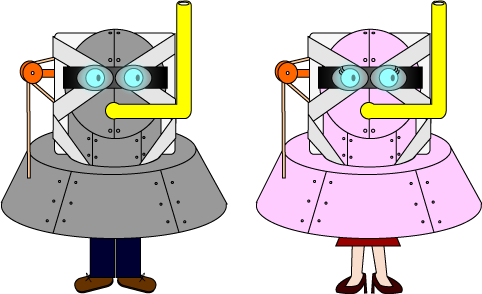 When things aren't going quite as you'd like them to, pop these on. These goggles can make you believe that what you have is what you've always wanted.

A dreary job is your dream career. A been-there-done-that fling is the new love of your life. The few pages scribbled on your hard drive (My Great American Novel) are presently set for publication, having already won the Nobel Prize. You have wished it? You can now believe it is happening.

Some people turn to meditation for acceptance and inner peace. Others drink alcohol or consume drugs to avoid the fact that things haven't worked out quite as planned. Others frequent Self-Help workshops, walk on hot coals, or embezzle from their companies. And still others adopt what is called a Positive Attitude in order to love what's in front of them and find fulfillment through kindness towards others.

Not you!

All you have to do is wear these goggles, and you can immediately start living a life of unadulterated belief that you have all that you have ever wanted, right now.

Due to the weight of the average person's stash of unfulfilled dreams, latent wishes, active fantasy reels, and perky business cards, the glasses weigh approximately 200 pounds.

You strap them to your head by means of a complex system of support belts and cables that cover your torso. Also included in the kit is a stainless steel neck brace so that your neck is held up under the weight of your glasses. Due to the necessary head and neck supports, the glasses are mounted in a head-enclosement case (diameter approx. 24") that you pull over your head like a solid round hood. A breathing tube is attached, which serves 2 purposes: pulls in fresh air from outside (while leaving out Reality by means of a patented Zero-Reality-Filter), and allows you to breathe.

An added plus of the Wish Fulfillment Goggles is that they build up strength in your upper body and improve your posture.

Side Effects (including loss of hearing, neck-injury, social alienation, dizziness, vertigo, eye-strain, broken bones, heat-stroke, asphyxiation, and reality-based downward mobility) occur in a small percentage of people. However, Science has proven that this sample were not worthy of the goggles in the first place.

They are crushed under the weight of their unfulfilled dreams.